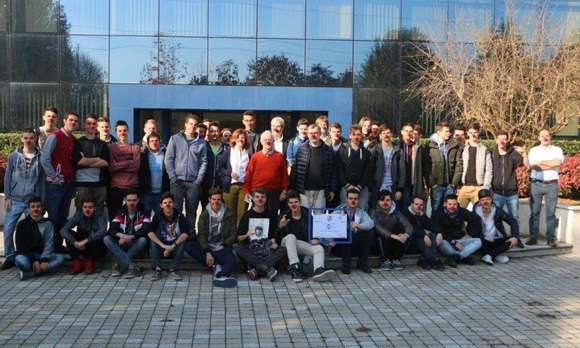 Family Day
20 May 2016
In may 2017 VIRMA will open to doors to its employees' families. Our sons and daughters will have the opportunity to learn more about their parent's job and, why not, apply themselves for a job.
VIRMA hosts the students of 'Einstein' Technical Institute
13 November 2015
Inside the project 'Industriamoci' promoted by Assindustria Milano, it was our pleasure to welcome the young students of 'Einstein' Technical Institute, Vimercate for a visit to our factory. It was a nice way to show them how what they study is translated into reality. Well done!
OPENING PARTY and 40th Anniversary
25 May 2012
A big opening party for all Virma's people: employees and their families, friends, suppliers and customers. A wonderful day spent together to start a new challenge in the very new premises in Sulbiate, 16.000sm establishment. It was year 2012, VIRMA's 40th anniversary.
Download PDF Presentation