Constant Production checking through the monitoring of the total quality of the entire process. The search for innovative solutions, that sometimes implies the integration of complementary technologies (plastic printing, laser marking, turning, to name some examples). VIRMA is able to provide types of ribbon, materials, wire of various types, offering personalised solutions, created in co-design with the Clients, that optimise the performance with maximum regard to value and utilization of the productive characteristics of the machinery.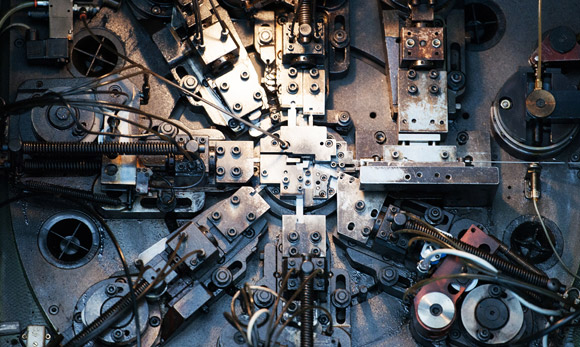 Complex solutions
Through time complex solutions have been industrialised which foresee complex assemblies, electric welding by wire and placchetta, contemporary supply of various metals, productions in coiling, threading, maschiature, riveting. The incorporation of apparatus and methodologies that with time have been perfected make the productive system extremely versatile and flexible to the needs of the Client.
Quality productions
The close collaboration between the technical design and the production departments allows to harmonisation of constructive technical needs with slimline and optimised solutions, improving the obtainment of productive efficiency indispensable in the modern competitive context. On the other hand the high qualitative content of the productions allows the inclusion of VIRMA among the strategic suppliers of Clients who are leaders in the electrical sector and electromechanical, automotive, household appliance, illumination technology sectors.
A precise plan
Working exclusively on the design of the Client VIRMA chooses to collaborate with varied industrial and applicational sectors and in this way is strategically amplifying its commercial portfoglio. This allows the accumulation of continually new knowledge, also functional, which true to its character VIRMA makes available to and usable by all its Clients.